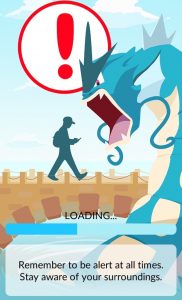 Ferris graphic design junior Miguel McKinsley was severely injured after being hit by a car while jaywalking on Perry St. in pursuit of a rare pokémon on Pokémon Go.
The popular augmented reality mobile game—which was just released on July 7—encourages users to assume the role of a real life pokémon trainer. Players must get outside and walk to nearby GPS locations in order to catch pokémon and battle gym leaders.
"Sure it hurt pretty badly when I was hit and the driver was pissed, but so what? Right before I cracked my head open on the windshield of that speeding minivan I caught my first charmeleon," McKinsley said. "I'm coming for you FLITE gym leader!"
While popular with students, not everyone on campus appreciates the immersive experience Pokémon Go provides, including Ferris Department of Public Safety director Bruce Borkovich.
"I just don't understand what's going on. Kids keep wandering aimlessly into the street like it's nothing, then raving about trying to catch imaginary monsters," Borkovich said. "I don't know what these kids are high on, but it's way stronger than your typical acid trip."
DPS has cited 35 students for jaywalking since the game's release and vows to crack down on what they believe to be a campus-wide hallucinogenic drug epidemic.
At press time, McKinsley learned that he would need several stitches for his head wound and worse yet, that his room in the hospital was just out of range of a nearby Pokéspot.