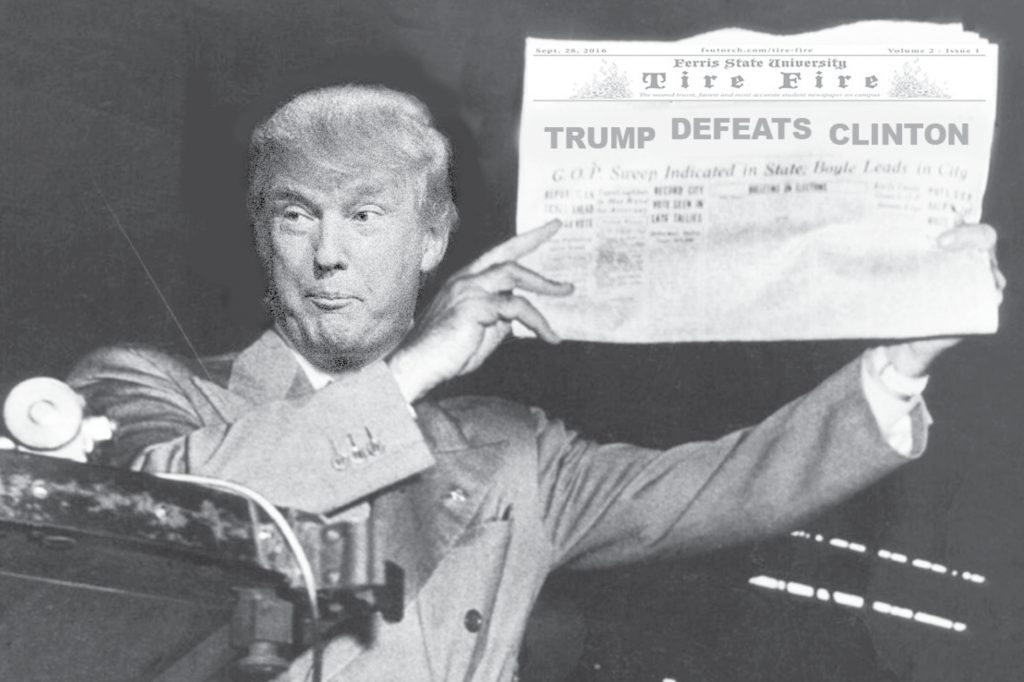 According to Republican presidential candidate Donald Trump, he'll be moving into the White House this January regardless of the election's outcome.
Trump has stated that he will not necessarily accept defeat if Democratic nominee Hillary Clinton is to win the upcoming election. He has also been highly critical of the media, insisting that they are biased against him.
"Crooked Hillary is trying to buy this election, and she's already bought the media. The thing is, she's bought and sold by her donors too," Trump said.
Though Trump is critical of news outlets like CNN and the New York Times, there is one publication that he trusts to produce accurate and impartial articles.
"The Tire Fire is the only reputable news source that America can trust," Trump said as
he proudly held an issue of the satirical publication aloft which declared his victory over Clinton.
Trump also insisted that he'd be hanging the front page of that very issue in the Oval Office once he moves into the White House.
"The media today disgusts me. It's all rigged! You know it, I know it," Trump said. "Well, except the Tire Fire. At least they're reporting the facts."
At press time, Trump was overheard quoting estimates for moving trucks as he prepared to pack for the White House and whether or not they'd be able to safely transport the many portraits of himself.