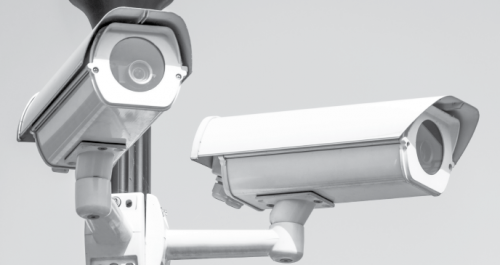 Federal Bureau of Investigations Director James Comey has announced he'll be investigating more widely the depth and breadth of Russian influence on elections. The FBI has named Ferris State's student government as one target of these expanded investigations.
According to a press release by the FBI, Ferris' elections may have been compromised and cited a recent visit of United Arab Emirates Ambassador to Russia Omar Saif Ghobash to Ann Arbor as having a corrupting influence on all elections in Michigan.
"We want to thoroughly investigate all Russian influence on any and all elections, no matter how ridiculous or absurd the investigation appears," said Comey in a recent press conference outside the FBI headquarters in Washington DC.
"We will spare no expense and will waste everyone's time beyond what's reasonably necessary, and if we can uncover any evidence of Russian tampering in elections, then we'll execute the full wrath of the law," Comey continued.
In a statement to the university, the FBI stated that some members of the student body may have conspired with Russian authorities to rig the election in favor of a Russia-friendly student government.
Investigators have cited visitations by Ferris students to YouTube channels such as Russia Today (RT), Russian Crash Compilations and various videos of Russians doing crazy things ranging from soldiers completing Spetznaz-like obstacle courses to drunken thrill seekers jumping into iced-over lakes.
"I didn't know that these videos were subconsciously affecting my view toward American democracy in favor of Russian oligarchy and control," said Ferris business administration junior and general secretary of Ferris' student government Aaron Michaels. "I really liked the videos of Russian bears getting drunk on air-dropped vodka in Siberia. Come to think of it, I do remember having the feeling that I wished the United States was like Russia while watching those bears getting drunk. Oh God, what I have I become?"
At press time, FBI agents were observed by Ferris information technology staff and student workers installing splitters to better gather information directly from computers on campus to closely observe Russian influence and subversion.