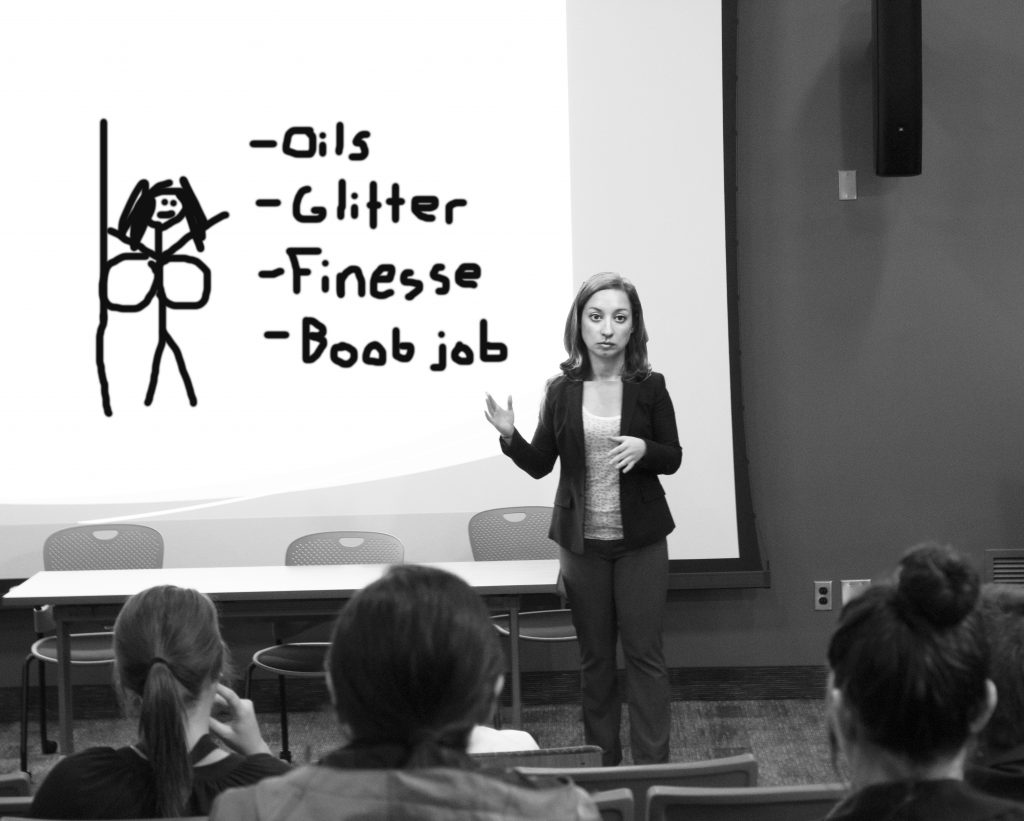 The College of Business announced on Monday, Sept. 25, that a new program will be coming to Ferris for the spring semester.
The professional stripping management program will feature classes such as a mandatory pole dance class in the Student Recreation Center, as well as a course on club etiquette.
Professional strip club manager Lil Teddy will be coming to Ferris in February for a session called "What it's Really Like to be a Pimp: Making Dreams Come True at the Cost of Decency."
It has also been announced that a downtown auto service store has been bought by the university and will be renovated into a strip club for student use.
A program adviser has already been hired. Mariette Blustord, more commonly known by her stage name "Kandie," is working already to get the program on its feet.
"I'm just so blessed and honored to be an adviser for a program that I love so much. It has brought me many joys that I could never have gotten at some desk job or in some laboratory. I'm so excited to be a mentor to these students, I'm looking forward to watching them succeed and build a legion of pervy social media followers," Blustord said.
Current business administration freshman Betty Lou Jenkinston is already looking to switch her major this spring.
"I've never been good at like, math or science stuff and I wanted to have a lot of free time, so I picked a business major. I am super hype that this is a new major though. I'm definitely going to switch. I'm, like, a really good dancer, so this will definitely work out well for me. I can't wait to tell my parents," Jenkinston said.
At press time, Ferris State University President David Eisler declined to comment. As he walked away, he was seen shaking his head, and mumbling under his breath, "I'm a sell out."