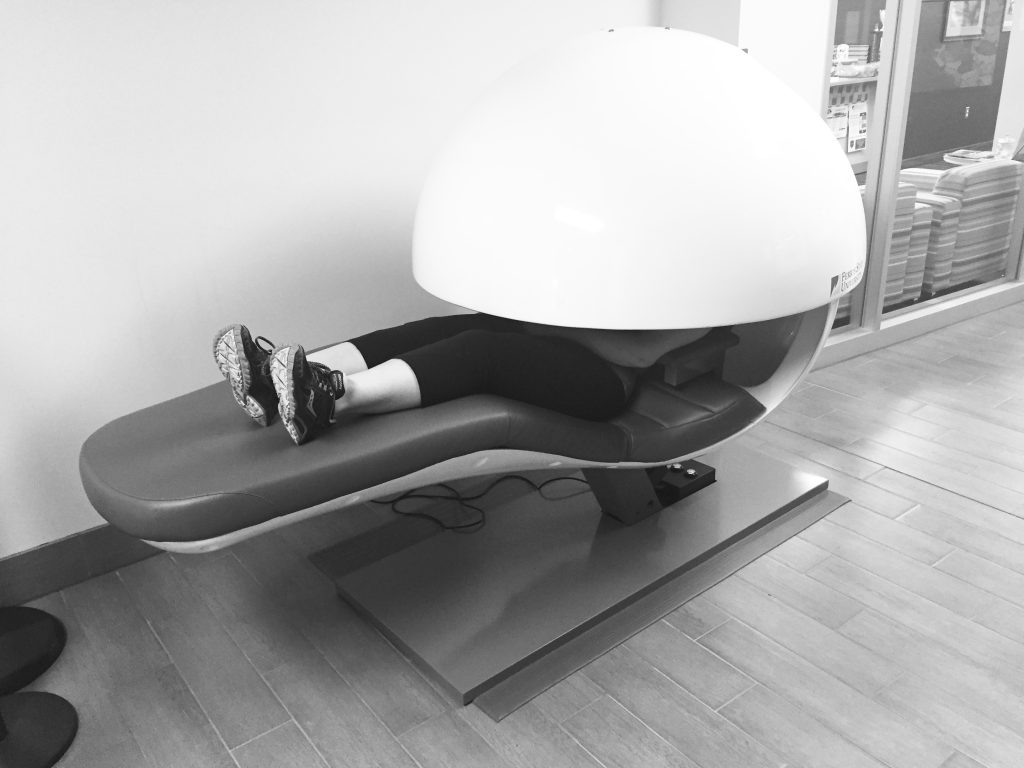 Ferris has invested the full tuition money of at least 15 students into a new technological marvel housed in the University Center.
Early rumors on what exactly the device is have ranged from an alien starship to a decapitation device for the Office of Student Conduct's use. However, the device is actually a modern nap pod and students are taking full advantage of its availability.
"I'm gonna be honest. I was high as hell when I first saw that thing. Turns out, it's got the perfect dimensions for hotboxing. It's small and basically sealed around your head so the smoke stays in, plus there are all these trippy lights and sounds. All it needs is an ashtray," Ferris biotechnology junior Andi Sertluge said.
Meanwhle, Ferris sixth year art history super senior Henry Swallows has been testing the limits of the machine.
"At first I was just sleeping in there every night because I just got evicted from my apartment again but a man gets lonely in the dark," Swallows said. "I started bringing chicks by. There's a sticker that says only one person can use the pod at a time, but I've almost finished peeling it off so no harm, no foul."
Swallows claims to have copulated with at least 16 women while inside the nap pod.
"It's even got a massage vibration setting, which can really help to spice things up," Swallows said. "If only it had an AUX input. I'd love to pipe in some Marvin Gaye instead of the white noise it always plays."
Both Swallows and Sertluge are bothered by the machine's growing popularity among other Ferris students.
Located on the lower floor of the University Center near the Student Life Offices, the machine was once a campus secret. Yet now, foot traffic has increased and use of the pod is in higher demand.
"If the nap pod is a rockin' don't come a knockin'," Swallows said.