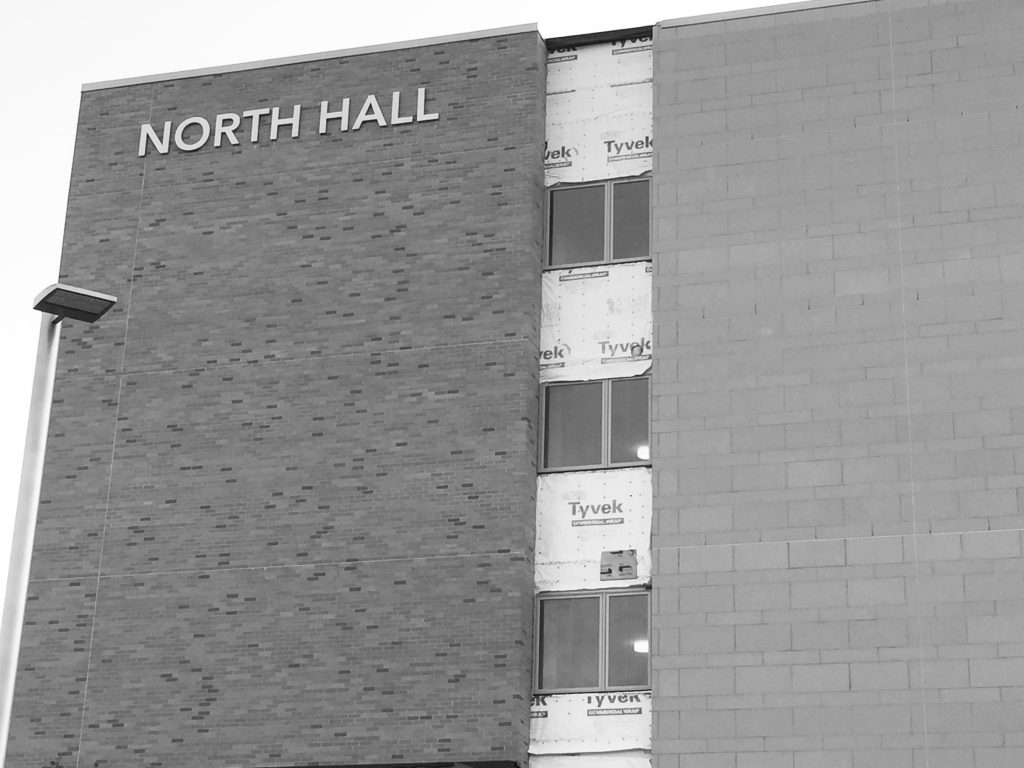 Despite excessive, unnecessary efforts by the university to support Mr. Tyvek for a local municipal government position, the candidate Ferris State is officially backing didn't appear on any Big Rapids ballots.
It was clear that FSU had invested a lot into campaigning for Tyvek, going so far as to plaster his campaign signs all over the outside of North Hall—the newest construction on campus.
Even now, long after any local elections and after the hall was opened to students, Tyvek's name still appears all over the building.
It's unclear why the university so strongly supports Tyvek, especially since he doesn't appear to have any clear campaign positions or even a presence in local politics.
Adding to the confusion was the fact that Ferris State University President David Eisler refused to comment on the issue and totally threw me out of his office for, "wasting his time." What gives, man? I don't remember voting him president of Ferris anyway. #NotMyUniversityPresident.
Anyway, at press time it was discovered that Tyvek is not a political candidate at all, but rather the name brand of a construction supply company, but I'm on deadline and don't feel like changing the whole thing and starting from scratch so you're stuck reading this erroneous, pointless article and run-on sentence.
Why the hell hasn't all that Tyvek wrap been covered up yet anyway?