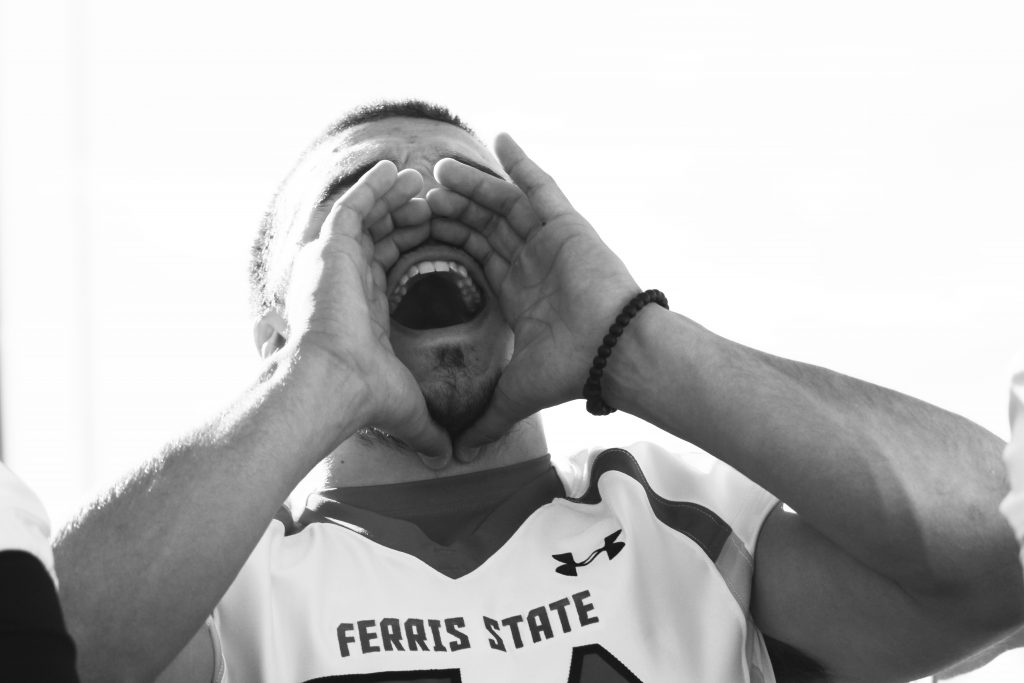 If you can't say anything nice you should scream it relentlessly until you get your way, according to one Ferris football fan.
A six-yard gain was negated for the Bulldogs early in the third quarter of last Saturday's gridiron showdown when Ferris was whistled for a 10-yard penalty. The Dawgs would have been facing a third-and-12 situation if not for the heroism of one inebriated fan in the bleachers.
"I was pretty sure that FSU's left guard was holding but once the fan shrieking in the stands brought my lack of manhood and my mother's promiscuity into the equation I had to reconsider," 46-year-old GLIAC referee John O'Fleckel said.
O'Fleckel has been wearing the stripes and throwing flags at the NCAA Div. 2 level for 19 years but he's never before faced the ire of a drunken fan criticizing his called penalties.
Onlookers claimed that the irate fan carried on with the targeted taunting for several minutes while getting progressively louder and more vulgar.
"Hey ref, your whore mother must've been just as blind as you are to sleep with a guy ugly enough to be your dad," the crazed fan shrieked from the home stands.
"Honestly it hurt a lot. I mean, I just want the game to be fair and enjoyable for everyone—fans and players alike. I'm trying to do a good job and am just feeling really attacked right now," O'Fleckel said.
The Bulldogs may have appreciated the call being swung in their favor if not for the fact that the game had to be delayed for 20 minutes while the ref tried to regain his composure on the sidelines.
"Our team preaches sportsmanship at every level. Even when a game doesn't go our way, we want to be respectful of other teams and the officials," Ferris Head Coach Tony Annese said. "Still, that guy must've been blind, dumb or both to make that bullshit call."