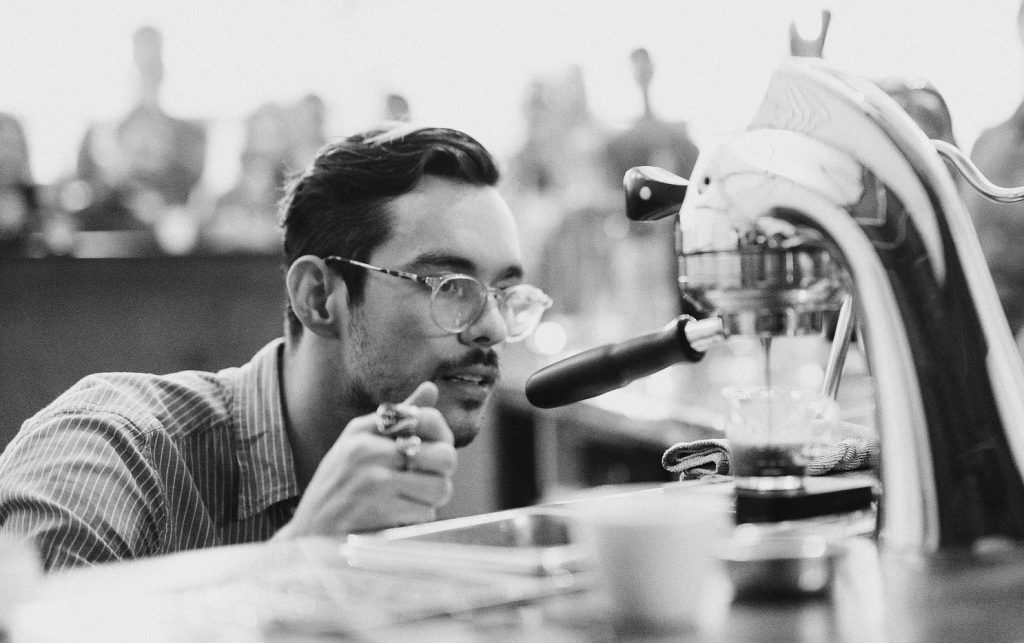 It's everyone's biggest fear, seeing someone you hooked up with in actual daylight. For technical communication junior Elaine Jankowski, that fear has become a disturbing reality.
She met Ferris professional tennis management sophomore Topher Anderson at Oakwood, and went home with him one night. She thought that everything would work out and she'd never see him again.
Much to Jankowski's dismay, as soon as she arrived on campus she ran into Anderson. As it turned out, Jankowski's ENGL 269 class had a new teacher's assistant. To Jankowski's horror, the teacher's assistant was Anderson.
"I immediately wanted to get up and leave but I was sitting in the front row and I couldn't go anywhere," Jankowski said.
She fled the Starr building after her class, but she ran into Anderson again at the UC Starbucks. Coincidentally, Anderson had just been hired as a barista, which Jankowski realized as "Tasty Topher" handed over her Grande non-fat no-whip pumpkin spice latte, smiling in a lovable rapscallion kind of way.
"I love a girl who likes her pumpkin," Anderson commented.
"I almost dropped my drink, but it was like ten dollars," Jankowski said.
Jankowski's roommates took her out to the bar on the weekend, in an attempt to get her plastered so she could forget the events of the past week.
However, Anderson had also gone out with his roommates, and bumped into Jankowski. In her drunken stupor, Jankowski started screaming belligerently and threw her drink at Anderson.
Bouncers removed Jankowski from the building. Jankowski only had this to say about that evening: "I was never supposed to see him again, why does the universe hate me?"
During the Tire Fire's exclusive interview with Jankowski, Anderson sauntered up and provided some unexpected commentary.
"Hey girl, whatcha doin' this weekend? We can Netflix and chill on Friday but Saturday is for the boys," Anderson said.
Jankowski's only reply was to lean over and vomit on the floor in the middle of the University Center.