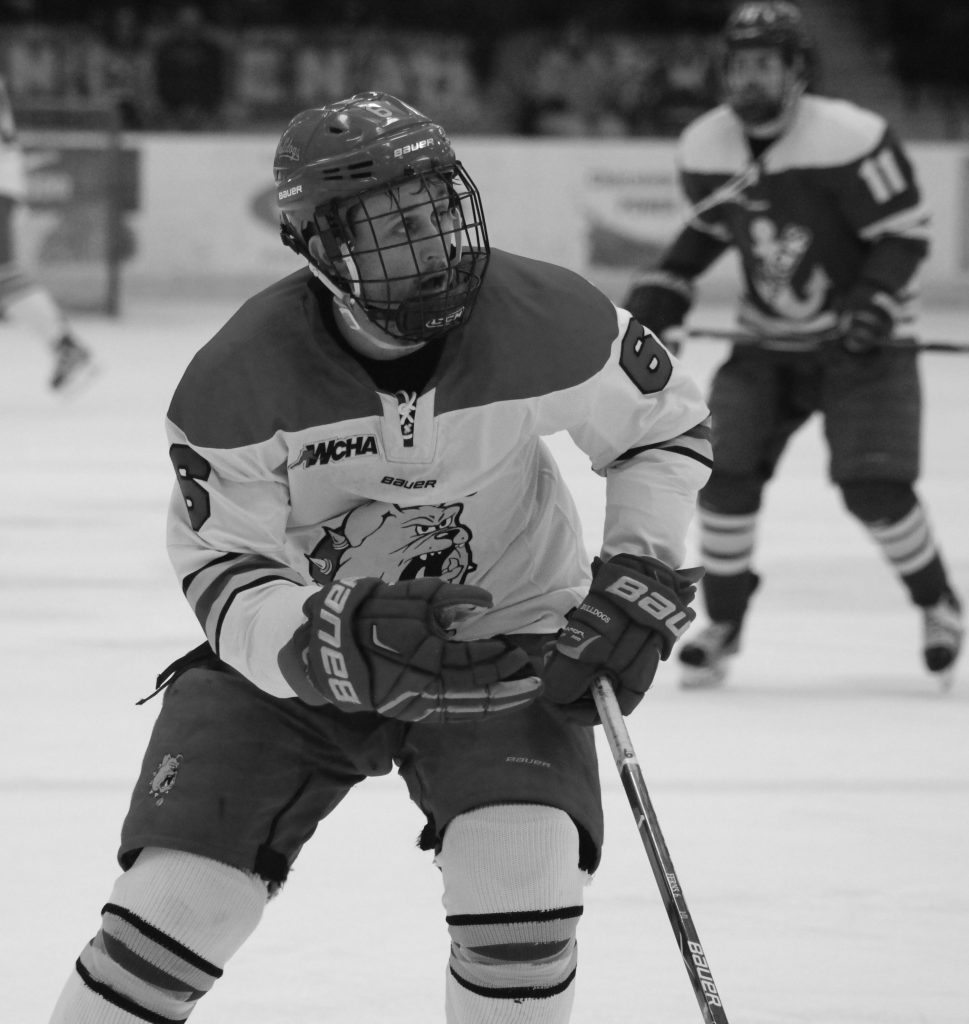 Bulldog hockey defeated Lake Superior State University on Friday night in a 4-1 game described by the team as "miraculous" and not in the figurative sense.
"God loves hockey and He loves Ferris. He wanted us to make the playoffs, man. He helped us win this game," Ferris captain and junior forward Corey Mackin said in a postgame interview.
It was later found that the Lakers were actually overcome by a mysterious stomach flu that infected them in their locker room.
The game was delayed for 10 minutes after the Laker center puked right before the puck drop. For the first two periods, the Lakers were gagging and sweating way more than you should on an ice rink.
Ferris electrical engineering junior Hank Lorhen was just relieved to finally see the Bulldogs win from his seat in the Dawg Pound.
"Honestly, it was the most pathetic hockey game I've ever been to. The other team could barely even skate and we still let them score a goal," Lorhen said.
Mackin was seen Tebowing after he scored the Bulldogs' first two goals and then pointed to the ceiling.
Ferris senior forward Zack Szajner got on the board third for the Dawgs by scoring his first goal of the season.
"It was a miracle; I'm like blessed or something," Szajner said. "I mean, LSSU's goalie just collapsed right as I shot. That's a certified heavenly miracle."
Sensing foul play, Laker head coach Devin Wiltgamon removed a moldy ham sandwich from the visiting team's locker room and demanded that it be tested to see if it caused the illness in the team.
The sandwich was taken to Ferris' Birkam Health Center to be tested but it was never seen again. Birkam, however, did provide Wiltgamon with an answer, albeit not the answer he was looking for.
"The sandwich has herpes. We don't really know how but it does." Birkam nurse Kennedi Breeking said as Wiltgamon fumed in the lobby.
The diagnosis surprised no one.
At press time, the Bulldogs were seen praying for God to smile upon them again throughout the playoffs by sending a plague to all of their opponents.
Click here to reveal the identity of your true biological father.