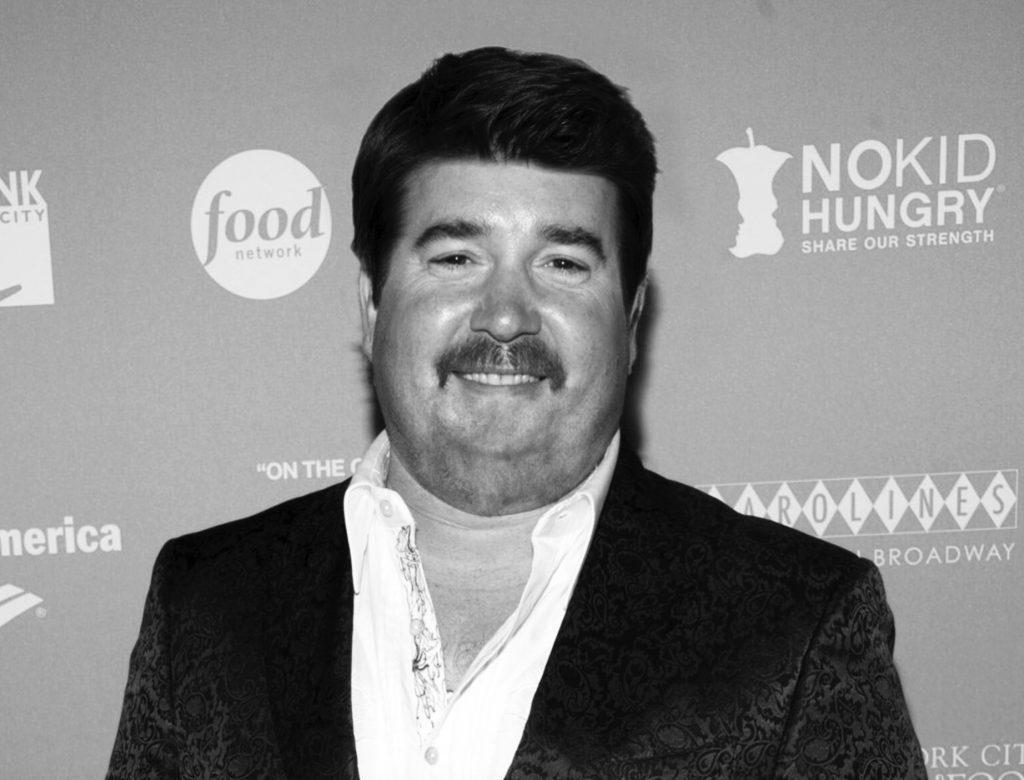 The Quad is well known for its mediocrity and some townies must have talked it up, because Food Network sent one of their own to check it out.
Guy Fieri took a crew to check out the cafeteria on his famous show "Diners, Drive-ins and Dives." The man himself was confused on how to gain access to the cafeteria. Ferris business administration senior Cassandra Rome swiped him in.
"I saw this sad guy with frosted tips holding up the line at dinner, so I took pity on him and swiped him in so we could all eat," Rome said.
Fieri was excited and overjoyed to learn that brisket sandwiches were on the menu. With his famous enthusiasm, Fieri dived into his meal. What followed was described as "lewd and NSFW" by Ferris English freshman Doug Haskins.
"He let out this ungodly moan and I thought he was going to have sex with that sandwich for a hot second. I moved seats and steered clear of the filming crew. It was disgusting," Haskins said.
Haskins wasn't the only one who complained to management. Fieri was reprimanded and referred to the Ferris State Department of Public Safety for disturbing the peace. The footage of the event was filmed by his camera crew and leaked to TMZ, who revealed the footage and said that the scene caused half of the office to call out of work because of food poisoning.
The Quad saw an uptick in poor ratings on Yelp after the affair was shown on TV. With a lifetime ban from ever returning to Ferris' campus, Fieri drove off with a heavy heart and stomach.
In more positive news, fewer townies eat at the Quad now. Here's to celebrating the small victories.
Click here to make your mother's dreams come true.