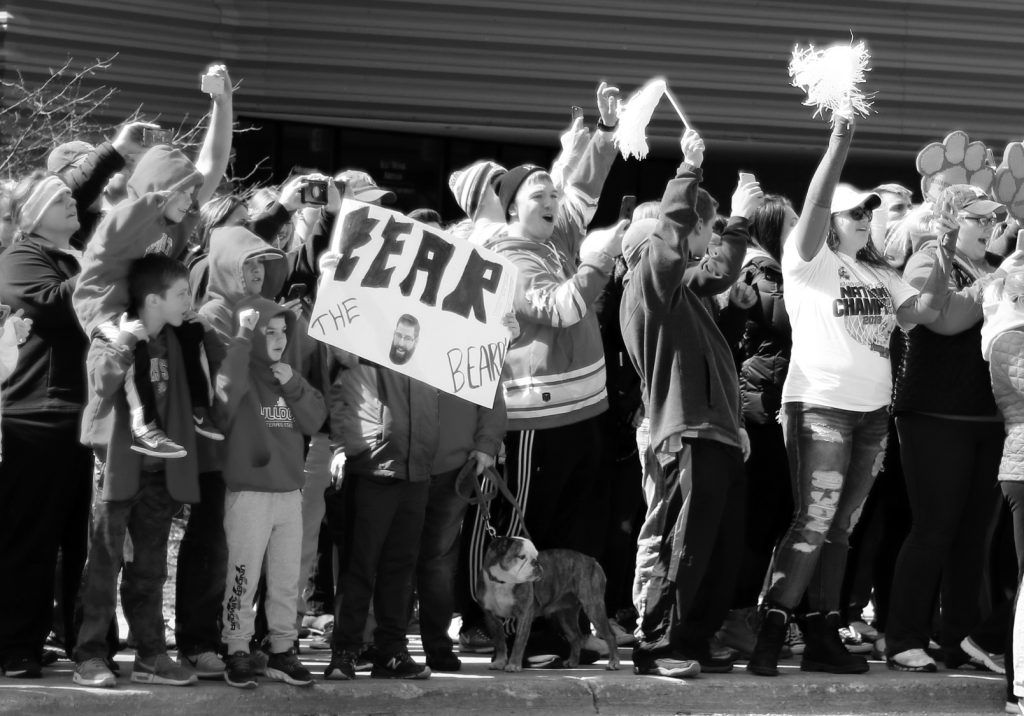 Students rallied both at home and in South Dakota for the NCAA Division II Championship game on Saturday, March 24. They filled fan buses and sports bars alike, despite the near total lack of support all season.
According to Ferris State Athletics, Wink Arena has seen an average home attendance of 114 all year, and about 11 of the fans were just there for the concession stand.
Junior sports marketing major Wayne Tretzky was frustrated by the obvious bandwagoning that happened as the Bulldogs advanced farther into the postseason.
"I've been to every single home game since I got to college. I'm the Dawgs' ride or die fan. It makes me mad to see everyone supporting them now that they're doing so good, they don't understand what it's like to be a real fan."
Tretzky continued to humblebrag for several minutes before storming off to yell at students streaming the game.
Sophomore English major Kassidy Waldorf couldn't wait to see the Bulldogs play for the first time,
"I can't wait to see them win! It's a great day to be a Bulldog! Dawgs gotta skeet!" Waldorf said.
We also spoke with junior biotechnology major Whitney Newton as she was studying in the UC before the game.
"We have a basketball team? I thought we just had hockey. I guess that explains why that really tall guy in my genetics class is always gone."
Whether you shamelessly jumped on the bandwagon or not, Big Rapids will be celebrating tonight after the championship game that most of the community didn't even know about until it showed up all over their Twitter feed.
Click here for more silly stuff.