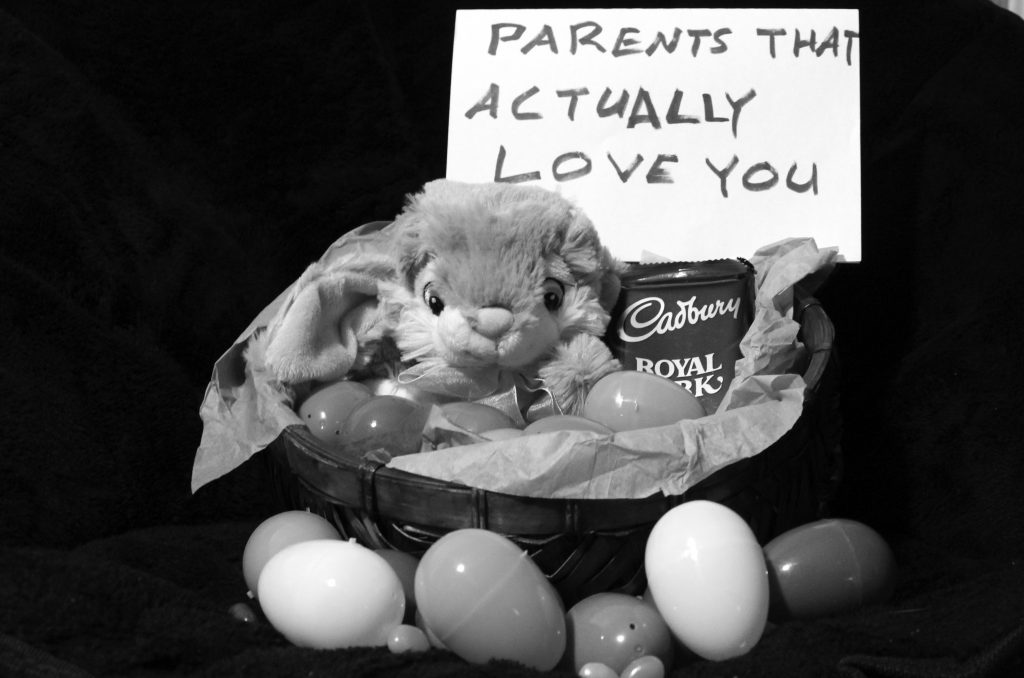 This past Sunday, April 1, many college students found themselves with less than they deserved.
"I traveled back home for the holiday expecting a chocolate rabbit to be sitting on my desk at home but I found nothing," Ferris early childhood education senior Judy Mitz said. "At first, I thought it was an April Fool's joke but when I asked my mom about it, she said I'm too old for Easter baskets."
Mitz was shocked at this realization and believes that her mother has made a grave error in judgment when she declared no Easter baskets for the adults this year, and no Easter egg hunting.
"Just because I knocked over my baby cousins trying to get Easter eggs last year doesn't mean I'm too old, it just means they need to toughen up," Mitz said. "Then my mom said I should just watch my cousins hunt this year. Why in the hell would I want to watch a bunch of 3-year-olds looking for eggs?"
As well as Mitz, Ferris psychology junior Fred Phillips discovered his home is no longer a host for Easter Sunday.
"I mean, what kind of sick joke is this?" Phillips said. "As soon as I got the call, I decided to stay on campus. A campus full of students — there's bound to be an Easter egg hunt going on."
Phillips was seen outside Sunday, walking around campus with an Easter basket looking lost and confused.
A day of excitement turned into a day of disappointment when Ferris biology senior Ashley Birdcough went home for Easter and found the Easter egg hunt was hosted Saturday—the day before she came home.
"They said I'd always be their baby and then they go and do this?" the 25-year-old said.
A petition is in the works demanding an Easter egg hunt to be hosted on campus next year for all the students whose parents no longer care about their children's well-beings.
Click here to surrender unto the otherworldly beings watching over you.