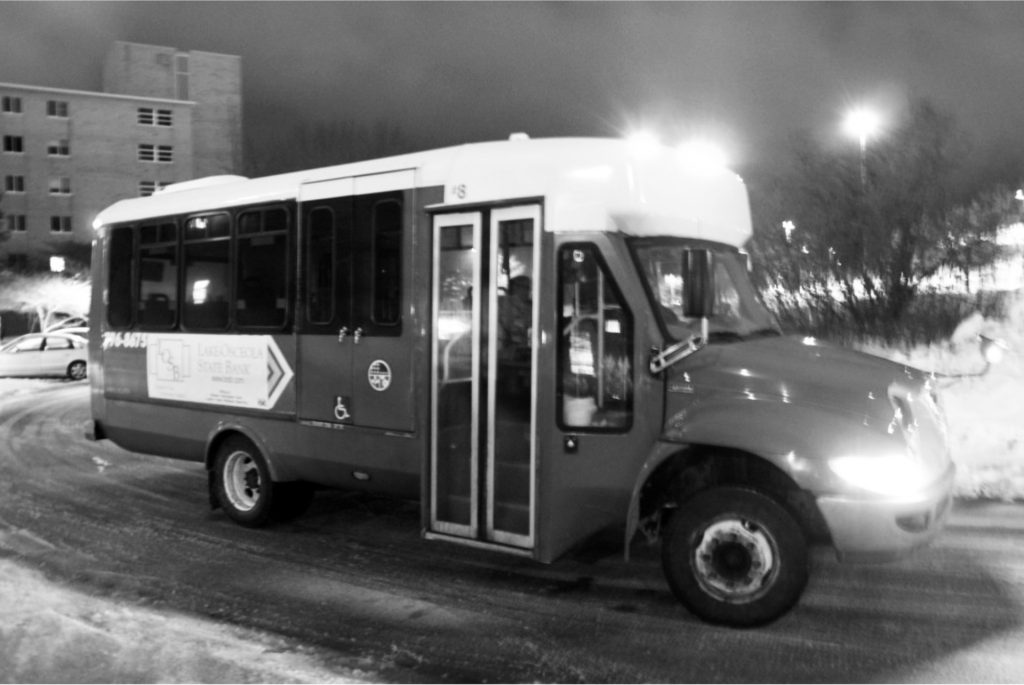 Big Rapids Public Works director Ardith Crank announced the implementation of the new Ferris Area Rapid Transport system (F.A.R.T) yesterday at a press conference.
The F.A.R.T consists of connecting railways beneath the streets of Big Rapids and will be running 24/7 in an effort to provide constant transportation around town.
F.A.R.T stations will be near the following locations: Qdoba, Taco Bell, Star Shooters, the Gypsy Nickel, Walmart, Ewigleben Sports Complex, the University Center and the Rock. Hourly, daily and yearly passes will be available for purchase at F.A.R.T kiosks at every station. There will be discounts for students, children, seniors and frequent users. We spoke with Crank about her plans for the F.A.R.T system.
"I'm really excited to release the F.A.R.T to the public, I think it will blow everyone away. I think the students especially will get a kick out of it. It's going to bring our community together," Crank said.
Torch reporters were unable to keep it together during the press conference and were asked to leave. However, the Tire Fire reporters were able to suppress their laughter.
Community members attended the press conference and expressed their concern.
"Is the F.A.R.T going to smell bad? I know the D.A.R.T smells really awful, and all subways are known for their lack of cleanliness," Big Rapids citizen Randy Dallas inquired. Crank assured Dallas that the only odor would be from the natural sulfur deposits in Big Rapids soil.
"This has got to be a joke right? We don't need a transportation system. Everyone has cars already. If we need anything, we need better parking! Why does no one understand that? They keep giving us things we don't ask for. No one wants the F.A.R.T.," Ferris junior graphic media management junior Sally Greyjoy said.
Tire Fire reporters were unable to confirm the exact date of the launch of the F.A.R.T, but were able to confirm that the F.A.R.T will be released around Thanksgiving.
Click here for more very important newsy stuff.