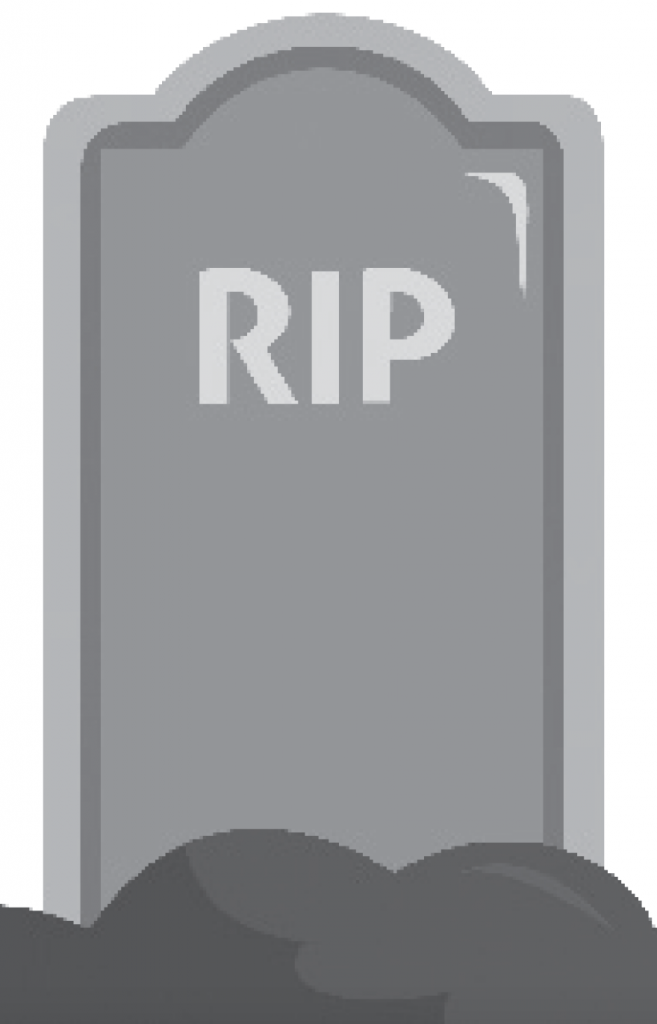 Harley – El Editor del News
1996 – 2018
In the most tragic, horrifying and pleasingly ironic event of the year, Harley, 21, died in a motorcycle accident 11:11 p.m., Saturday, April 21, in a town significantly better than Big Rapids.
Strippers dressed as police officers are investigating the accident but they believe it may have been caused by either Harley's choice of riding a Suzuki instead of a Harley Davidson or because the Fuckboy she wrote about wished for revenge at 11:11. The investigation is still open.
A witness with incredible hearing said that Harley's last words were, "¡No mames!", which we believe must be an inspirational phrase but we won't bother to translate it.
Meninists everywhere are rejoicing that there is one less feminist in the world and her reporters are all relieved that they won't have any story assignments this week. Harley's chihuahua fox terrier mix, Che, is deeply saddened by the event—although he got distracted by his cute, curly tail before he could comment further.
She leaves behind a lot of wine bottles, a few half-dead plants, a crappy car that sounds like an airplane and a shit ton of homework that she probably wasn't going to get done anyway.
There will be two funerals, because when your parents are divorced you get two of everything and they're both scheduled at 10 a.m., April 32 so that she can miss her English class that morning.
---
Angela – World's "Best" Boss
1997 – 2018
At approximately 3 p.m. April 22, Angela drank herself to death on Barefoot wine following a two for $10 sale at Meijer. Her final words were, "it's not alcoholism until you graduate." Her family is organizing a bar crawl in her memory.
---
Jen – Snarky Wordsmith
1995 – 2018
Ferris journalism senior Jen has moved on to a better place. On Monday, April 23, she was run over by a lime green Elio, a three-wheeled car, on Stadium Drive while walking to her marketing class. Though Jen was crushed under the weight of the horrendously ugly vehicle, the driver was seen shaking his fist and yelling something about millennials being entitled to his insurance money.
She is survived by her three-year-old black lab, Axel, and her fiancé who wanted to be included in her obituary, Nathan. Jen requested in her last words that mourners send boxes of Milk Bones to Axel instead of flowers.
---
Keith – Newspaper Delivery Boy
1996 – 2018
Keith died doing what he loved—dying.
He is survived by no one as he was not born but created, when a viscous trash slurry collided with a swamp rat. His wish for a Viking funeral was met with initial enthusiasm but ultimately vetoed because it'd just be too much fuss. All loss is tragic. Except this one.
---
Abbey – Owns a Camera
1994 – 2018
At 5 p.m., April 23, Ferris senior Abbey was found deceased while in the act of trying to rescue yet another stray cat. Upon further investigation of her campus apartment, DPS officers found 18 previously stray cats from around campus. "I was wondering where the drain cat went!" said one Ferris student during the investigation. An animal shelter is being opened in her memory, since there were too many cats to take to ARC.