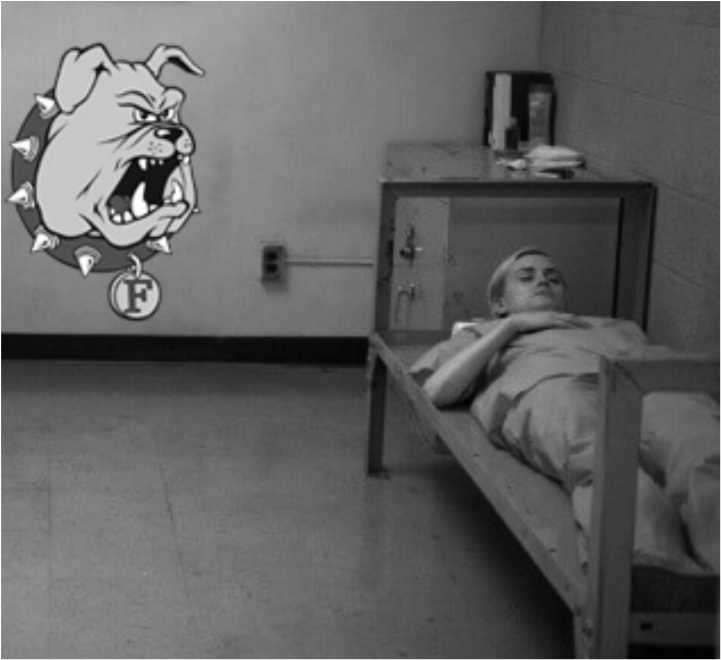 College is an experimental time, filled with new friendships, experiences and mistakes. A lot of mistakes. Here are some common occurrences freshmen encounter.
Squad Goals
EXPECTATION: "I'm so excited
to meet my roommate,"
Ferris social work freshman Julie
Jingle said to her exhausted parents
in their overpacked minivan.
"It will be like having a sleepover
every night".
REALITY: Jingle has not seen
her roommate in months. Someone
told her that they heard her
roommate is living with her boyfriend
in Campus Creek. Jingle is
lonely.
Get Some Grub
EXPECTATION: "This food is
so good. I wouldn't mind eating
this every day," Ferris marketing
freshman Daniel Dawson said
after stuffing himself with his
second plate of Mongo from the
Rock.
REALITY: "This food is so
good," Dawson said to himself
after his second plate of Mongo,
third cheesecake and fourth burger.
Dawson has gained 30 pounds.
Party Animal
EXPECTATION: Ferris early
childhood education freshman
Gail Goodwoman never drank a
sip of alcohol before coming to
the beautiful lawns of Ferris. She
goes to church. She attended parties,
but only as the DD.
REALITY: Goodwoman is in
the hospital. She drank too much
jungle juice at a frat party. Someone
call her parents.